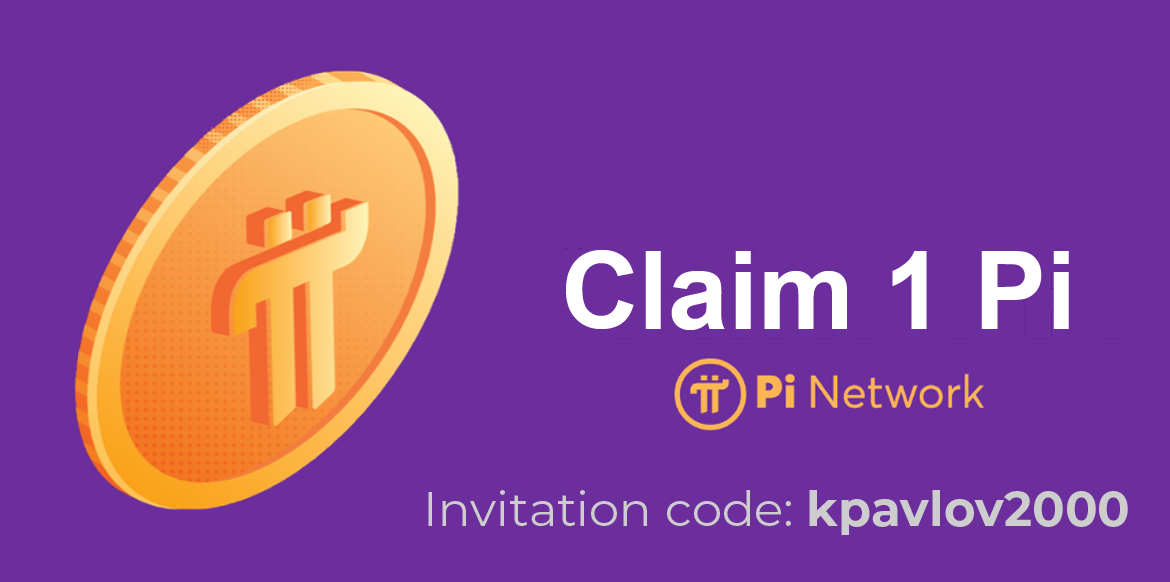 1. Create an account
After downloading the app, you open the app to register for a Pi Network account.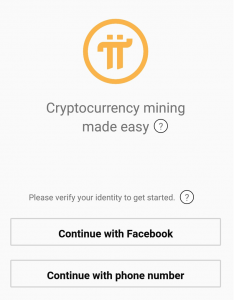 You can register with Facebook account or your phone number. However, you should choose the phone number to make it easier to authenticate your Pi Network account later.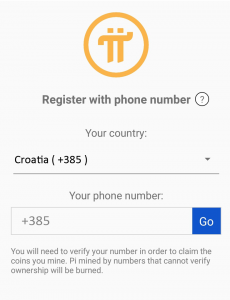 Choose your location, enter your phone number and click Go.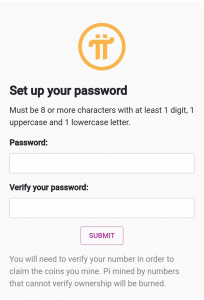 Then you enter the password and confirm the password. Done, click Submit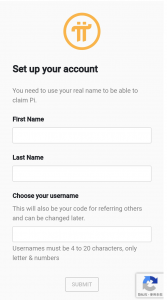 Enter the First Name, Last Name and username.
After filling all information, click Submit to move to the final step. In this step, you enter the referral code is kpavlov2000 (this is my code). However, you can enter anyone's referral code. But when entering my code, I am very thankful and if there is any problem that needs support I will be very enthusiastic.
==>Note: kpavlov2000 code is not capitalized
.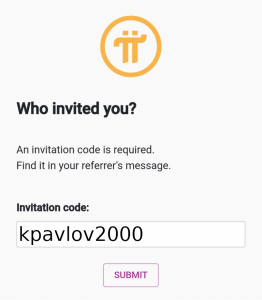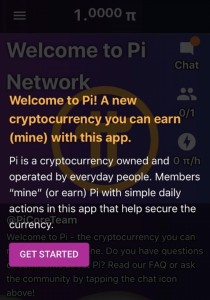 2. Mining instructions
Click GET STARTED and you will see the image below.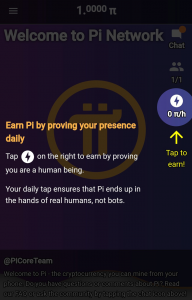 Press the lightning button to start mining Pi.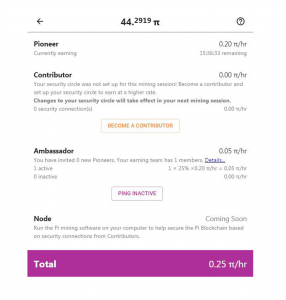 The amount of Pi you dig per hour is shown in the Total section.
If your team members mine Pi, you will get (number of people x 25% x 0.2 Pi / hour). However, if they are not online for more than 1 day, you will not get a Pi from the daily cycle, so you can click Ping Inactive to remind them to start a new cycle.
3. Invite new members to the security circle
After 3 days of mining, you can build your safety circle by calling. Invite friends and family to join the community to increase your earnings. Please read the section above to know what this is all about.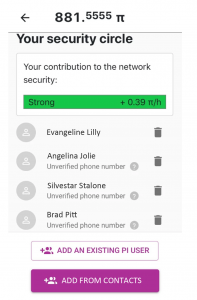 4. Verify your Pi Network account
You must verify your account before you can withdraw your Pi in Phase 3 of the project. To verify your account, go to Profile and select VERIFY as shown: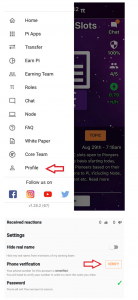 You can choose one of two options to verify your account as follows: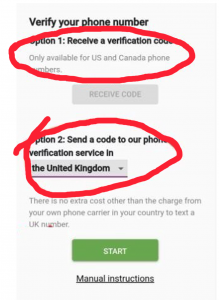 How to cash Pi?
You can't cash Pi yet. You will be able to cash Pi or exchange Pi for other currencies in the third Phase of the project when pi switches to a fully decentralized blockchain. Pi started the 1st phase of the project on March 14, 2019. (day of Pi). During phase 1, your balance is recorded and when Pi switches to the main network in phase 3 the collected Pi will be able to be cashed for the current value. Pi transfers are limited until we reach the main network to prevent dishonest users from accumulating Pi from fake accounts. For example, someone could mine from fake accounts, transfer Pi to a legitimate account, and then go through the process of verifying Pi's account despite their illegal profits. We are still specifying the exact time schedule for the development of the project. See the White Paper section of the Pi Network for more details. Is this app a wallet? And can we use an outside wallet to hold our Pi in the future? Yes, your phones will serve as a cryptocurrency wallet that will be linked to your current accounts (number / Facebook). As with any other public blockchain, Pi's blockhain will also allow applications / external wallets to hold Pi and execute transactions with it, by directly submitting transactions to the blockchain. This is the functionality that Pi's Core Team was currently supposed to provide in Phase 3 of the project. During the third phase of the project, you will have the opportunity to take full ownership of your private / public keys.
More information about the project in the media can be found below: