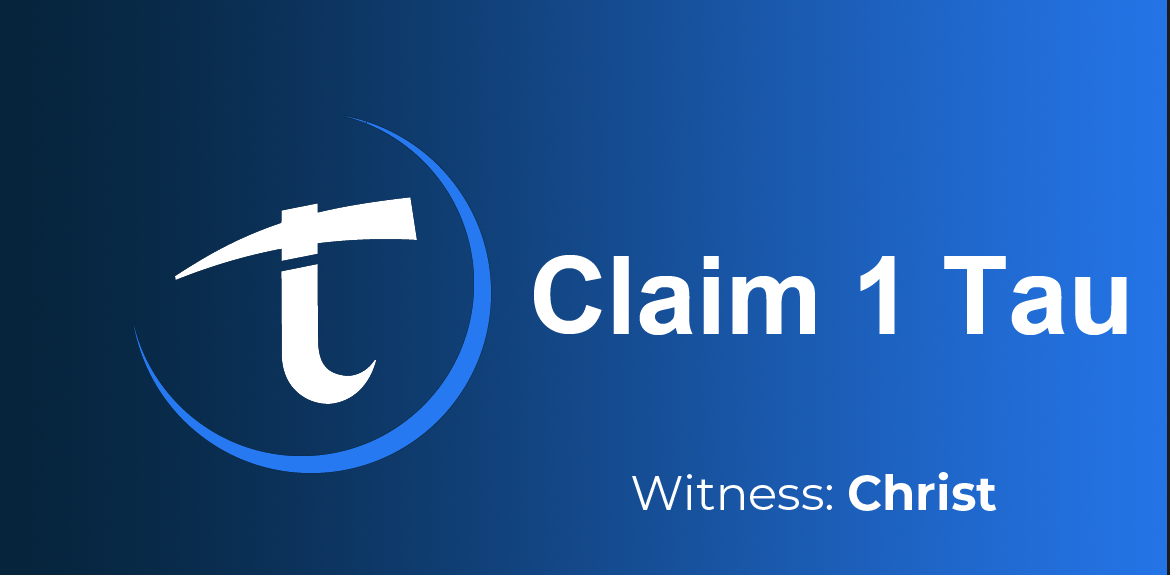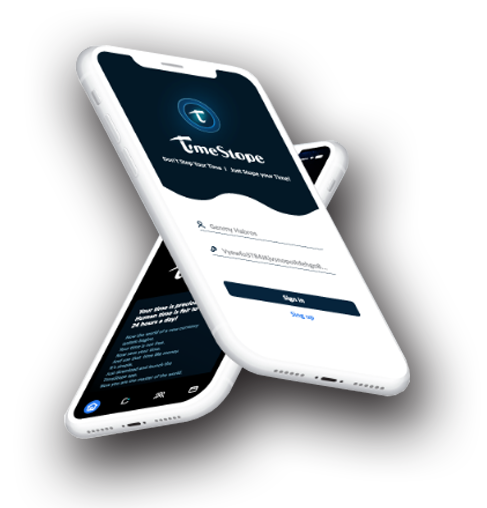 YOUR TIME IS PRECIOUS.
HUMAN TIME IS FAIR TO ALL.
24 HOURS A DAY!
Now the world of a new currency system begins.
Your time is not free.
Now save your time.
And use that time like money.
It's simple.
Just download and launch the TimeStope app.
Now you are the master of the world.
Download TimeStope the
mobile app to start earning today!
You can download the mobile app below.
What is TimeStope?
TimeStope is a world of new currency system.
How to join TimeStope?
You must be invited by the witness.
Who is Witness?
After you successfully signed up your account in TimeStope, you are called a witness.
What are the benefits of being a witness?
You can get TIME everyday.
What is TIME?
TIME is a cryptocurrency used in TimeStope. The unit of TIME is τ. 1τ = 1 hour.
How to make TIME?
When you become a witness, you can gain TIME by spending your time during the Stopeterm.
How many TIME will I get?
Everyday, you will obtain 60% (14.4τ), and distribute 40% (9.6τ) to your witness.
How to earn more TIME?
In TimeStope, TIME will be used like money.
How TIME is used?
In TimeStope, TIME will be used like money.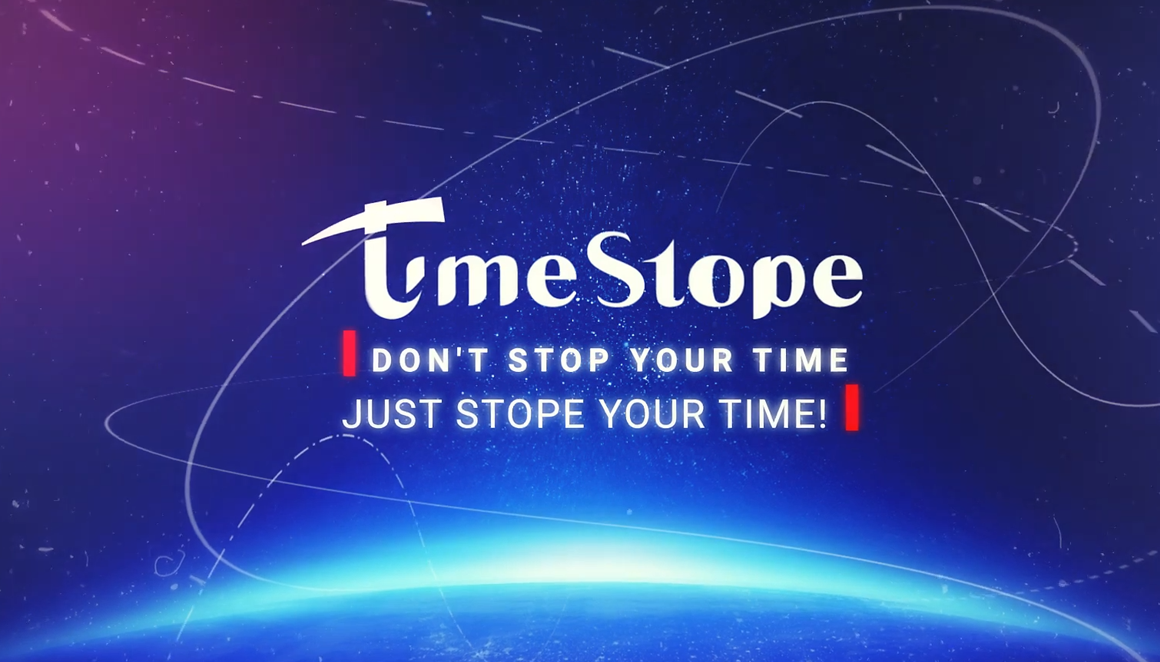 How long is the Stopeterm (TIME collecting period)?
Stopeterm has 2-year validity period.
How to extend the Stopeterm?
Every time a witness invites 250 people, the Stopeterm will be extended by 24 months, and the it increases even if the attendance score reaches a certain score.
How to calculate attendance score?
The attendance score is 100 points for initial participation. If you check attendance, your attendance score increases by 2 points. If you do not check attendance, your attendance score decreases by 3 points.
What happens if you violate TimeStope's policies?
Your account will be blocked, and all assets will be confiscated.
How to recover your account?
If you are over the Stopeterm, then you need to find a new witness to enable your account, but your attendance score will be 100, and you will lose your witness. If attendance score becomes 0, you cannot enable your account, but you can send your TIME to chosen participant.
Why is your account disabled?
If there is no response to the notification three times, the account status will be processed as death, then you cannot use any service in TimeStope, but you can send your asset to other accounts.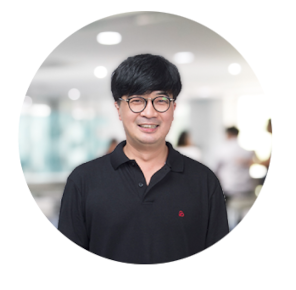 Seung II Chung | @Solomon
Co-Founder | CEO
Graduated from Seoul National University, developed the Internet tax invoice system for the first time in Korea in 2000, and based on this system, it has been established as the standard for electronic tax invoices around the world. In 2006, he moved to Vietnam, studied search engine technology, and created a service called Zing through collaboration with Vina Games. In 2008, he returned to Korea and received the Excellence Award at the SK Telecom Mobile Competition and the Grand Prize at the Venture Award hosted by KT, and his skills are recognized. In 2010, he contributed to the technological development of Korean mobile applications as the founder of the Korean National Software Maestro Course and as a professor of the "SW Maestro Course" composed according to Article 10 (Training of Software Specialists) enacted by the Software Industry Promotion Act. After that, he became interested in technology patents while providing mobile-related technologies through Intellectual ventures Korea. Afterwards, he started research on social enterprises while working as an IT expert commissioner at the small business advancement agency under the Beautiful Foundation. Since 2018, practical research and development of blockchain has been conducted, As a result, BlaaChat, an anonymous messenger linked to the blockchain, Bloodland to connect the VR world with the Earth, and Blood Mainnet, a distributed-oriented blockchain ecosystem, were established. Based on the accumulated technology and experience in the process of developing it, TimeStope is developed and launched. He says all his life experiences are tied to the TimeStope. The TimeStope will be a masterpiece of his life that drew a breakthrough in electronic tax invoice technology, mobile technology, blockchain, and search engines.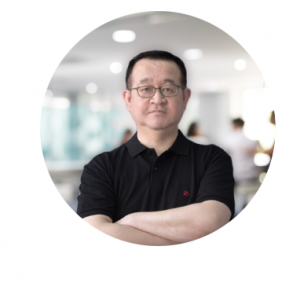 Jin Hoon An | @time2020
Vice President
Graduated from Seoul National University. After graduating from Seoul National University, he served as the head of the purchasing department of the E-Land Group and made a significant contribution to the growth of the group, moved to Vietnam with his ideals in education business, And while researching human's mathematical and scientific thinking through educational business in vietnam, he became interested in blockchain, and In 2018, he served as Vice President of Vietnam's Bitbox Exchange. Vietnam, Seoul National University, and Blockchain have a common that they believe in the possibility of TimeStope and joined the team.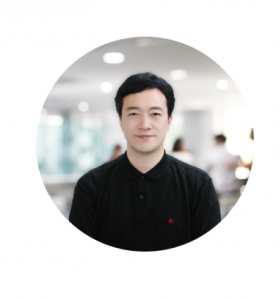 Kwon Seok Kim | @soultime
Chief Technology Officer
Graduated from Seoul National University, and he is a Patent Attorney. He is a close friend of CEO Jeong Seung-il, and he attended junior high school, high school, and university with him, and is currently in charge of technical review of TimeStope. He is also the planning director of the Korean Patent Attorneys Association. He will conduct a role in managing and expanding TimeStope's technology in the future, and currently serves to verify TimeStope's technology.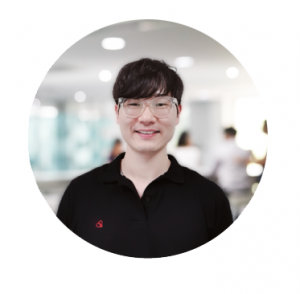 Hwan Oh Bae
Chief Content Officer
Based on a number of promotional video making experiences such as Samsung Electronics, POSCO, LG, Hyundai Heavy Industries and SK Telecom, he is creating contents that could make BLOOD's technology stand out more.
Please follow our channel below: